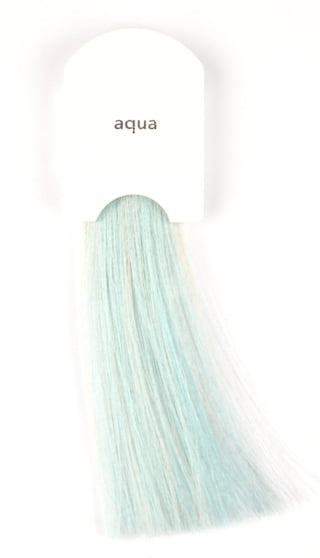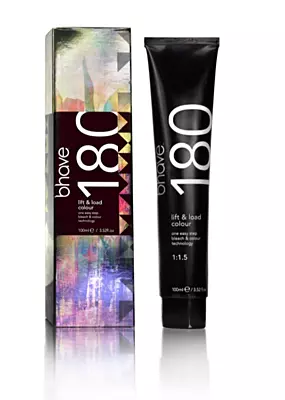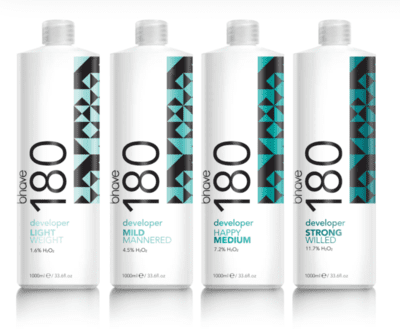 bhave 180 Lift & Load - Aqua 100ml
bhave 180 Lift & Load - Aqua 100ml
bold multi-dimensional one-step colour
NEW dual action colour technology banishes the need for uncomfortable bleach baths
lightens up to 7 shades and deposits vibrant colour all at one
bhave 180 Lift & Load - Aqua 100ml
ONE STEP lift & load, transformational, dual-action colour technology that lifts and deposits colour all in ONE SINGLE APPLICATION
We know you're ready to spread your colour wings, to dare to be different, to set the trend... but who wants the drawn-out, messy, double processing it takes to get there!
This is not just another range of colours.
This is one-step hair colour that lifts and deposits (at the same time) And in under 50 minutes!
This is bhave 180 lift & load
SAY GOODBYE
No more bleach baths with bhave 180 unique NEW dual action colour technology. Transform your client's colour from dark to light by up to 7 shades in one painless step and deposit rich, vibrant colours in ONE SINGLE application. Who doesn't want that?
OUR PROMISE
An efficient, vibrant colour change without the pre-bleaching pain, using keratin technology to soothe your scalp while opening the world of colour to you. This is colour that is gentle on the scalp while maintaining the integrity of the hair.
This is bhave 180
Let's create this colour story together.
YOUR HAIR
YOUR LIFE
YOUR RULES!