REVOLUTIONARY 10 MINUTE COLOUR
10 minutes colour | 5 minutes toning | 20 minutes highlift.
NAILS, NAILS, NAILS!
Achieve fab results using Claw Culture nail products.
NEW GREY SHADES FROM ViBA
Wow! These amazing shades!
Driving excellence through passion, knowledge & experience.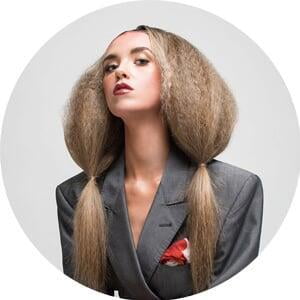 BUSINESS.
Our range of business courses are designed to help you take your business to the next level. Let us take some of the strain for you by showing your stylists how to retail and how to make their columns more profitable. We can introduce technology which will help you to increase and retain your client base, it can even remind them of their appointment. See how to supercharge your business today!
The one thing that has allowed me to achieve my goals throughout my career is learning. It is the fundamental idea of learning which allows a person to achieve their aspirations and find fulfilment. It is this ideology which drives me to help others attain that satisfaction with their career, personal life or just a simple hair cut.
I truly believe, the day we no longer want to learn is the day we give up! Throughout my career I understood the importance of the correct products. That is why I hand select only the very best hair tools and products to recommend to you.
COLOUR IN 10 MINUTES? YES!
Imagine a world where a last-minute colour booking and big, bouncy blow-dry still got you out the door on time? Well imagine no longer, that future is here and it goes by the name of mowan megix|10 10 minute colour.. A time-saving colour technology that reduces processing time by up to 70%, enhances hair condition and guarantees total coverage in JUST 10 minutes*